Looking at what lighting I want to achieve:
I spoke to Debra the other day about what research I should do for the blog, as I felt as if I needed to do some more research for the film but I didn't know where to focus it. She told me do Visual Research into the environment of my film and talk about what I could include, what inspires me, why I want to include it, etc… as well as talk a bit more about the lighting.
As I've said before the lighting I wanted to try and replicate is something similar to that of Firewatch. They have a nice Orange/Teal colour palette going on, and the lighting complements the outdoors theme of the game, but I feel as if it doesn't quite fit the style of the characters that I have, unless I add a bit more detail to them which I don't want to do.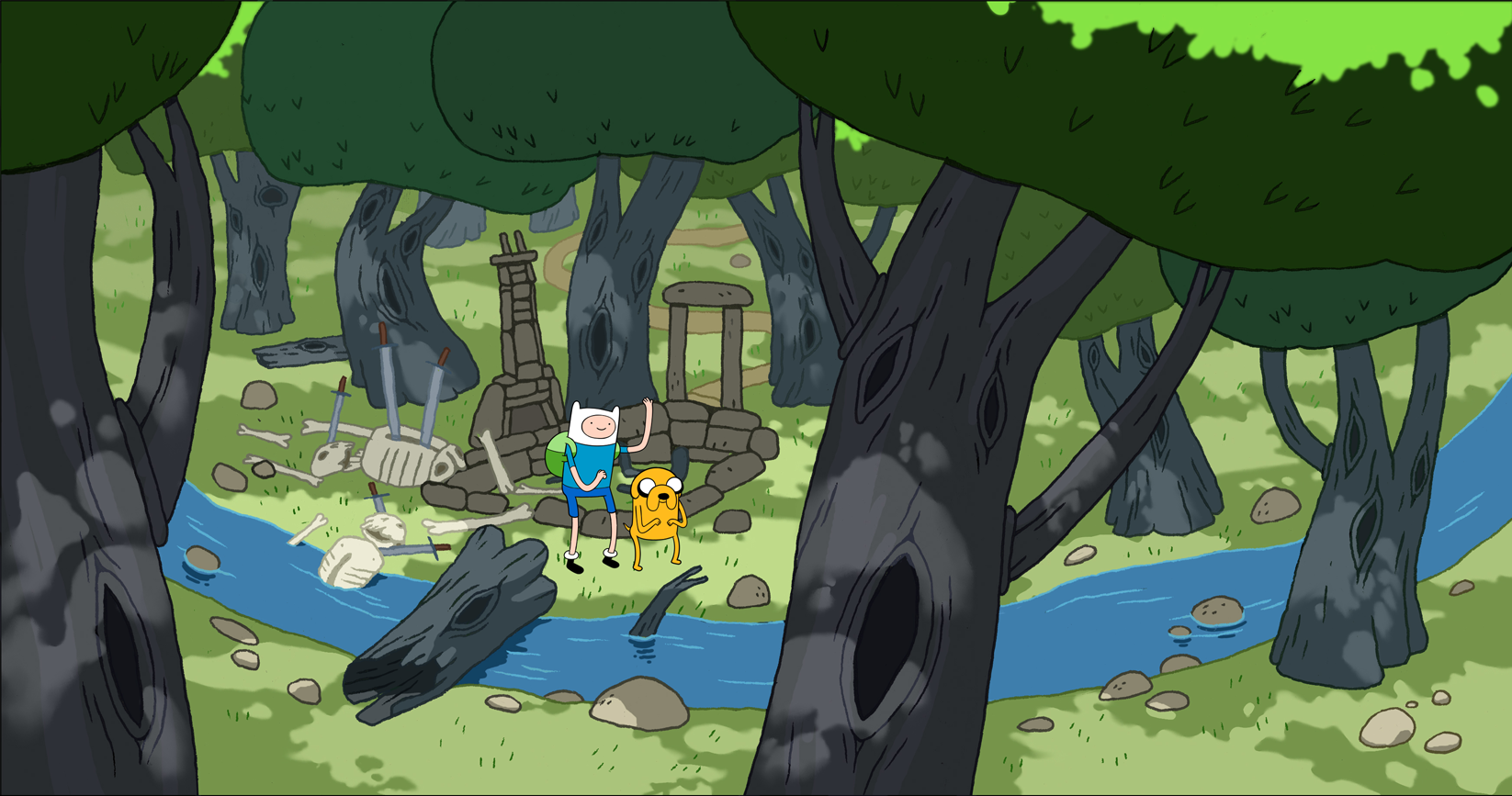 So I decided to have a look at other examples, and eventually ended up looking at some images of the woods of Adventure Time, and seen as my style is very similar to AT I figured it'll be a good example to replicate, and it looks easier to achieve as well.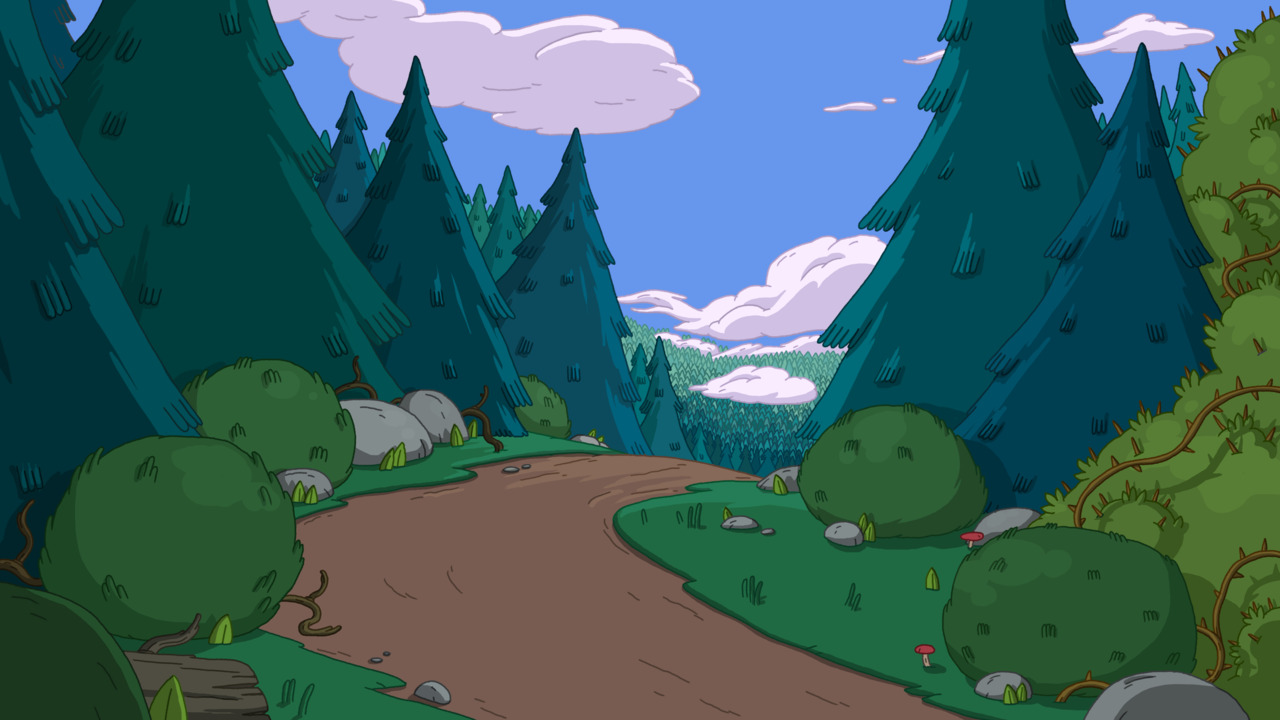 Reference of people walking through Forests:
To help with how I'm going to make my trees as well as how dense I want the woodland to be, I going look at some examples of people walking in forest and woodlands just get an idea of how my characters are going to journey the woodland of my film.
One way I could approach is have them walking straight through woodland, have the trees very tall and skinny with a lot of bushy areas to block their view. But I feel as if this would be unnecessary and would take too much time to do.
Another way I could approach it is a path cutting through the forest that the brothers can walk down. This was my original idea, and I'm going use it, but thanks to looking at some examples I know how dense to make the forests and what style of trees I can use.